I've led hundreds of women from around the world on a sacred journey back to themselves.
Throughout my life, I've had the uncanny ability to spot the ways we women sabotage ourselves.
I see the blind spots most of us ignore while hoping things will get better – AND I've figured out a way to leverage a few life tweaks into major change.
Most importantly?
I know what it's like to be down on my knees and not know how to stand back up again. I've also known what it's like to go years feeling slightly "off" and not be able to put my finger on what's wrong.
Over time I figured out how to be happy and empowered (that's  the opposite of playing small)!
Like many of us, I've been through a lot in my life, and I finally learned to thrive instead of merely survive. Since I was a small child, I've been able to intuit the people around me and have developed the uncanny ability to see what blocks someone from reaching their full potential. I can spot your blind spots like nobody's business.
I'm guessing fate brought you here because it's time for you to reclaim the natural state of happiness that was yours before life came along and seemingly happened to you.
Years ago, my own life blew up BIG TIME and I was forced to learn how to turn my squelched out spark into a roaring bonfire.
I learned to burn away all of the beliefs, habits, and thoughts that got me into the miserable life I'd been living in the first place.
So if you let me, I'll lead you through a new doorway and teach you how to relight your own spark.
We'll uncover what's limiting you, clear the decks on what no longer serves you, and fire you up again with a renewed zest for life.
Let me help you set yourself free.   It's time to peel back the layers and see who you really are!
"We're meant to grow so we have something to give" – Anthony Robbins
Professional Bio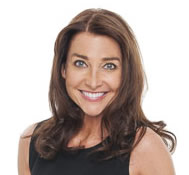 Tamara Star's global reach inspires women all over the world through her programs, newsletters, and teachings.
She's cracked the code for helping people experience happier, healthier lives by shifting the life they're living into a life they love.
Tamara brings a unique perspective to life that crosses cultural, socioeconomic, business, and egoic barriers.
She's spent over 26 years as a straight-shooting guide delivering intuitive truth while utilizing traditional and non-traditional methods to get results.
With one foot deeply rooted in the world of mainstream business, psychology & coaching, and the other firmly planted in what many consider the alternative healing world of energy,  Tamara successfully bridges the two together creating a perfect strategy for getting results in your world.
Her work has been translated into 7 languages and has been featured in The New York Times, The Huffington Post, MindBodyGreen, Yahoo News, Positively Positive,  San Francisco's Common Ground, News.com Australia, Elite Daily, XOJane, The Good Men Project, Yoganonymous, LinkedIN, New York Magazine Whole Living, and The Elephant Journal.
Tamara has appeared on  SiriusXM Radio, Former Oprah Producer LeGrande Green's GetBOLDtoday radio, Dr. Oz regular Dr. Brenda Wade's GOODLOVE radio, DayBreakUSA,  Australia News.com, and EatDrinkExplore radio. She's also appeared as a guest expert along with Dr. John Grey, Alison Armstrong, John Fugelsang, and Wayne Dyer.
Her first book: How to Survive a Break Up and Come Out Thriving was released on Amazon in 2013.  Her second co-authored book: Sexy Secrets to a Juicy Sex Life hit the International Bestsellers list in March of 2014.
A member of Who's Who Among American Business Women and The Global Happiness Organization, Tamara has volunteered for and spearheaded the Hope for Haiti and Children's Cambodian Fund Yoga Aid projects. Her executive search and consulting firm TStar Recruiting has been recognized as one of the top search firms in the country.
If you'd like to book Tamara for coaching, interviews or an appearance, please contact her here.
To participate in her 40-day Personal Reboot™ Program, register here.
all photos of Tamara by Richard Cummings Photography