Hey Hay, Thanks for Making My Garden Grow!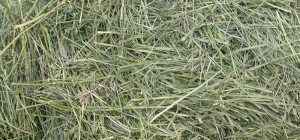 I built my first raised bed garden this weekend and was a bit sheepish to realize I hadn't accounted for the amount of soil I was going to have to buy to fill the space!  Opps~forgot that detail.
I was thrilled to learn that by adding a few layers of hay like a giant pan of lasagna~ hay, Dirt, Compost, hay, Dirt, hay Dirt; I would be creating an economic and nutrient rich bed for organic veggies.
It turns out that hay is Nitrogen rich and composts quickly so pile your layers higher than you think you'll need.  Wah Lah!  Hay is an easy economic addition to your garden and will not only cut down on your soil needs but also make your veggies nutrient rich.
xo
Has my post helped you? Leave a tip here
comments